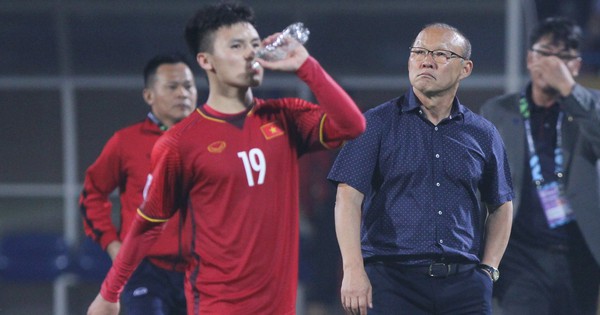 VF leaders plan to work with a Vietnamese airline to create the conditions for a Vietnamese team to use a private airplane directly from Hanoi to Bacolod (Philippines), the semi-final of the AFF Cup 2018 semi-finals here on December 2.
This plan is based on the fact that the Vietnamese team has to travel in two new cities to the venue. Total driving time may take up to 15 hours. This will certainly affect the strength of Vietnam team members before the first leg semi-finals.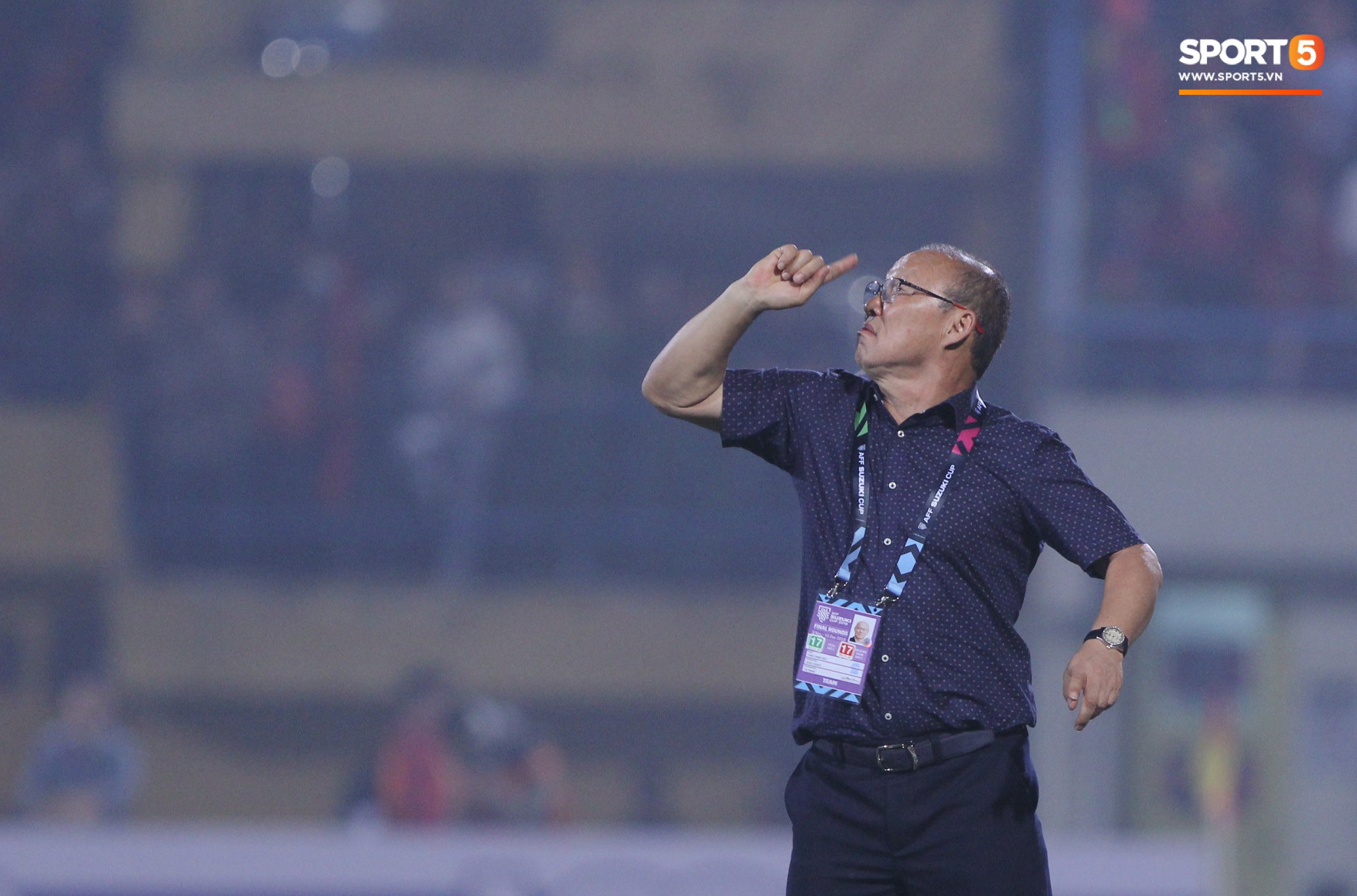 Coach Park Hang-seo does not want Vietnam to undergo a "leakage of carcasses" like a stream in the Philippines. Photo: Hieu Luong.
Before that, the team plans to practice in Ho Chi Minh City to get to know the hot and humid climate of countries such as Thailand, the Philippines. The goal of the step to practice is also to lower the foot for the Vietnam team. Therefore, the team can relax and wait for a flight from Ho Chi Minh City to Manila in the Philippines. Plan of flooding due to the impact of the Sept. 9 in the southeast and the Mekong Delta.
For this reason, the Vietnamese team suggested to VFF leaders working with airlines in Vietnam to help ensure that players are physically the best.
Van Toan injured in Vietnam on the morning of November 27. T / H: Ted Tran.
The same problem was previously experienced by the Thai team. "Elephant War" must meet Indonesia (home) and Philippines (away) in four days (21 and 25/11). Coach Trainer Milovan Rajevac also spent more than half a day before getting to Bacolod. Abrasive power is also part of the reasons why the Thai team fought against the Philippines.
Vietnam is expected to move to the Philippines on 28 November. The team will have 3 training sessions before meeting the guests on December 2 at the Panaad Stadium.