Wednesday, 28/11/2018 20:30 (GMT + 7)
Three young people in three different provinces met in Binh Duong province and discussed plans to make counterfeit money for sale. In just 2 months, the production group is 240 million VND.
On 28 November, the Provincial People's Court Tien Giang proclaimed the first hearing and sentenced Tran Duy Thanh (SN 1987, living in Ca Mau Province) to 12 years in prison, Nguyen Long Binh (SN 1994, An Giang province). 8 years in prison, Dinh Vu Linh (SN 1993 in Ben province), 4 years in prison, Dinh Van Chien (SN 1972, father Vu Linh), 2 years in prison, Phan Bao Duy (SN 1992, living in Ca Mau province) 4 years in prison and Phan Van Thanh (in 1984, 2 years in Kien-Giang Province), on charges of "Manufacture, storage, transport and distribution of counterfeit money".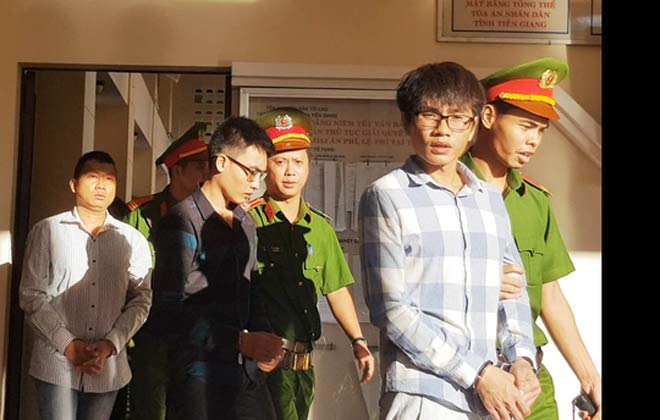 The defendants were accompanied by the prisoners after the trial
In court, defendants admit that they produce, trade and consume counterfeit money. Binh, Duy Thanh, and martial arts meet in Binh Duong Province, discussing a counterfeit money production plan. And sell it at 3 million real money, then exchange 10 million counterfeit money. This counterfeit factory is located in Binh Duong.
From July to August 2017, the group printed 240 million fake nominal values ​​of 100,000; VND 500,000 and sold by Linh, Chien, Duy, Thanh for consumption.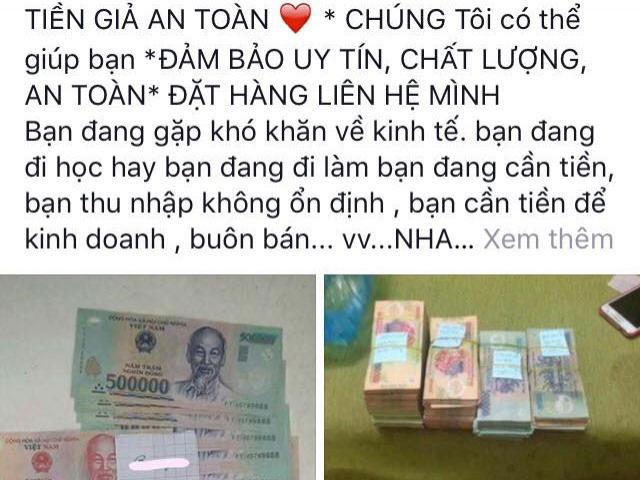 From December 12, 2016 to March 3, 1717, Bui Van Hai founded several Facebook accounts of fraudulent sales of counterfeit money in large numbers …