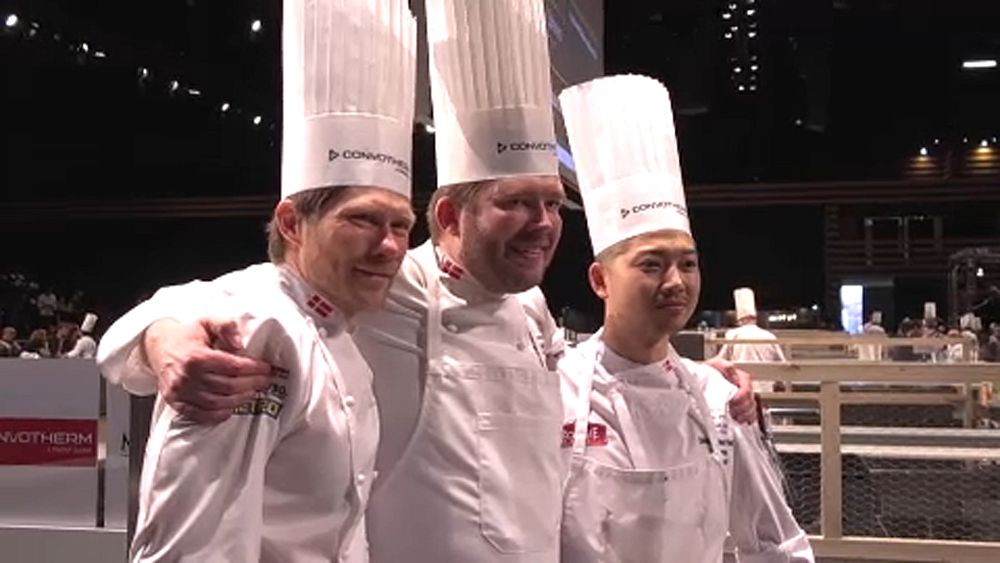 The team Denmark won the Bocuse d'Or 2019 in Lyon, France – a culinary competition known as the Olympic Games in the kitchen.
The Danes were against 23 other countries. Sweden won silver and Norway won bronze. Winner of the Best-Themed Platter was Finland and Best-Themed Dish winner was the home of France Bocuse.
This was the 17th annual competition created by the legendary chef Paul Bocuse, who died a year ago. His son Jerome now took the place in the rudder of the competition.
Jerome said, "I think that even my father, 32 years ago, has never been able to imagine what weight he has achieved.
"When we see that these supporters go beyond the world to attend Bocuse d or, we realize the size of the competition."
Prepare your plate and bowl
Chefs had 5.35 hours to prepare a plate and a bowl. This year's recipe was five-pointed veal tomatoes baked with crumbs, which was the specialty of Paul Bocus.
Vegetarian shellfish cartouche was the theme of the food.
The distinguished panel of judges was Chef Régis Marcon, who said: "We have introduced a regulation that will offer developing countries more opportunities.
"The countries of northern Europe very soon saw this as a challenge, and for them it was a way of writing a blank page of their gastronomy and that's great."
Source link